Description

With latest NanoCeram® technology, it provides the purest drinking water to you. Tankless System enhances the hygiene and freshness of drinking water.
You can visit our desktop version website for further information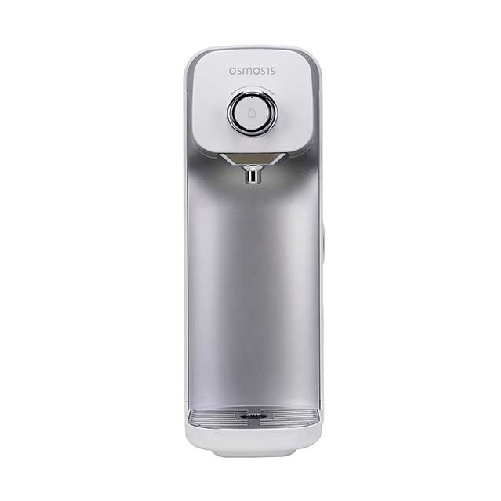 Slim
The water purifier is with only 115mm wide, so it can be adopted to any kind of environment. You can extract the water by turning or pushing the tap. The elegant housing of this water purifier is inspired by the unostentatious elegance of a porcelain surface. You can exchange the filters yourself just two steps.
3 Filters with 6 stages inside
Every Osmosis Water purifiers equipped with 3 filters which can remove virus, heavy metals, Escherichia Coil, Staphylococcus aureus,, Super Bacteria, Pseudomonas aeruginosa, Salmonella, Shigella. All filter media are certified by NSF which compliance to standard 42 and 53 , and all the wet parts are certified by NSF 51 and 61. For more details of filters , please click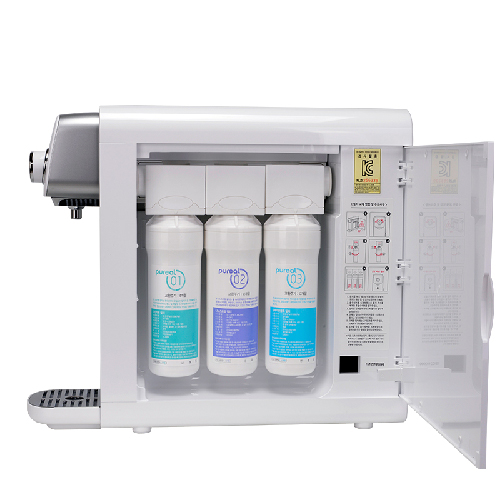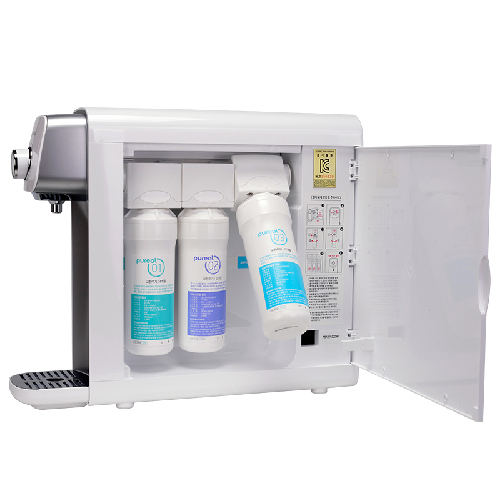 Change filter yourself with 2 steps
Just open the filter door, and twist. You can exchange the filters by yourself according to their lifespan. Water will be shut off automatically when the door open