Description

Tankless water purifier provides the freshness purified water in hot and cold purest water instantly. Extract hot water with 3 temperature setting and reduce energy consumption with the instant heating system. The elegant housing of this water purifier is inspired by the unostentatious elegance of a porcelain surface.With smart apps you can know the life of filter lifetime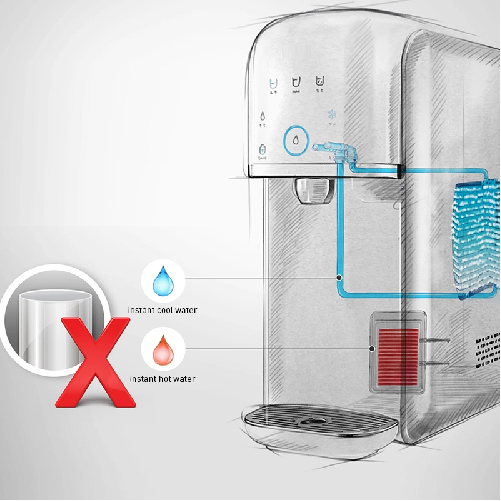 Tankless hot and cold water
The water purifier is with only 185mm wide, so it can be adapted to any kind of
environment, also provide pure hot and cold water instantly. You can extract the water by selecting your temperature and volume. The elegant housing of this water purifier is inspired by the unostentatious elegance of a porcelain surface. You can also check the status of filter lifecycle and manage maintenance easily with your smartphone apps.
3-Volume selection
You can selection 120cc, 550cc or continuous extraction with cold,
ambient and hot water
3 hot water temperature selection
You can select 40c, 70c or maximum 90c for hot water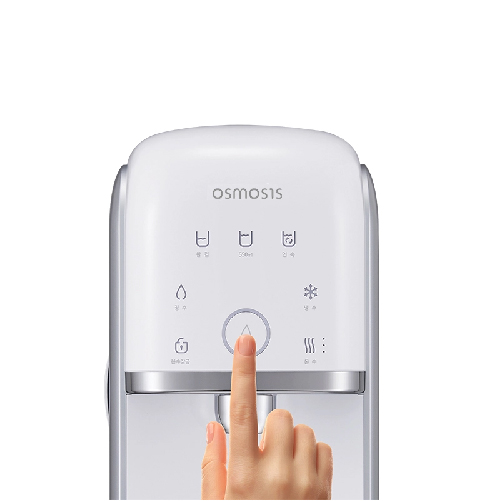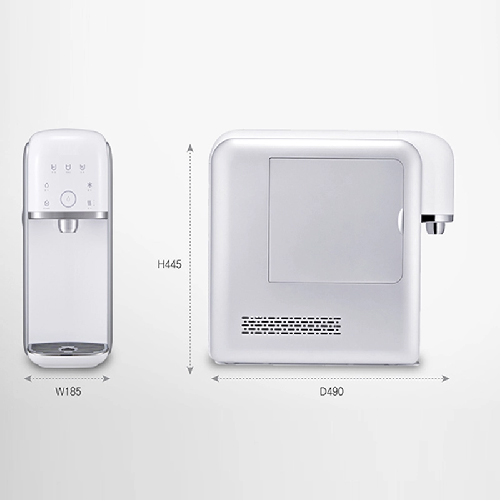 Slim design
Check how your kitchen got wide, WPU9900 is only handspan size , you can make more space for your kitchen by using the compact water purifier.
Manage
your daily water intake and
filter status in mobile App
You can find out daily water consumption and the status of the water purifiers.
You don't need to worry about when you have to exchange the filters,
as we will send notice to you when the filters are used up, also you can make an appointment with us via the Apps. (available on early 2022)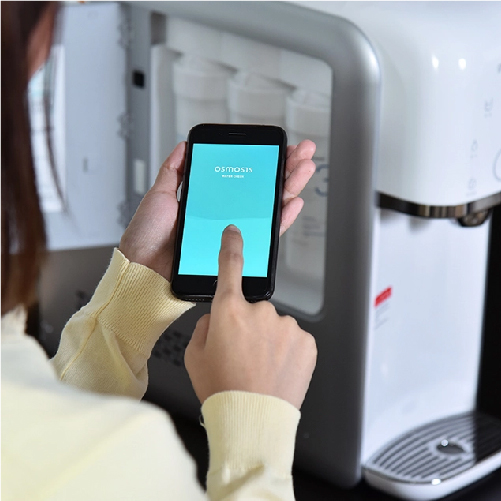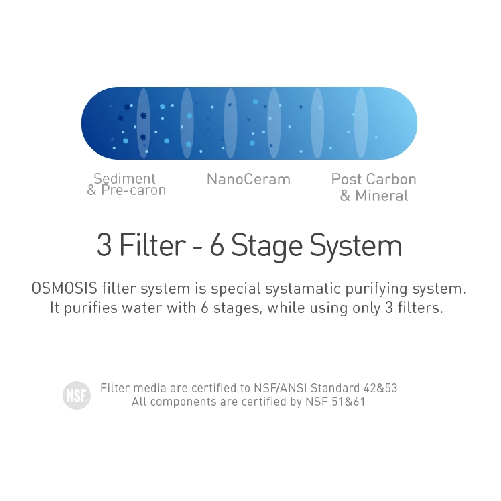 3 Filters with 6 stages inside
Every Osmosis Water purifiers equipped with 3 filters which can remove virus, heavy metals, Escherichia Coil, Staphylococcus aureus,, Super Bacteria, Pseudomonas a
aeruginosa, Salmonella, Shigella. All filter media are certified by NSF which compliance to standard 42 and 53 , and all the wet parts are certified by NSF 51 and 61. For more
details of filters , please click